Italian Constitutional Referendum 2016
Tuesday, 6th December 2016
This has been a turbulent year which has seen the track record of both opinion polling and betting markets as predictors of political events called into question.
But in its final month, 2016 has given us at least one major political event which has been correctly called by both the opinion polls and the betting markets.
We only tracked betting prices on the Italian Constitutional Referendum for the final 20 days of betting, after international interest in the vote intensified following the result of the US Presidential Election.
What our data from this period shows is a remarkably stable market.
In the absence of new opinion polls - with a polling embargo since 9th November and with the final polls having shown a 1-6 point lead for No - the betting prices made 'NO' the 68-75% favourite through the entire period.
Interestingly the betting-implied chances of a 'No' vote did fall to their local minimum of 63% at around 6:05pm GMT - just hours before the result.
This might have been the result of bettors picking up misleading information from somewhere - but we suspect it equally likely that it was simply market jitters and nervous long-No betters - with the shock results of the year so far looming in their minds - locking in their profits.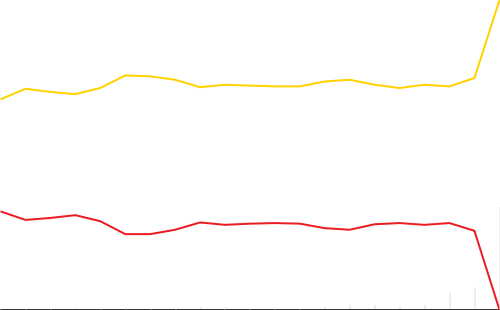 The full Italy Constitutional Referendum 2016 historical betting odds are also now available to purchase. The 5,941 point data set covers the period 2016-11-14 to 2016-12-05 in 5-minute intervals.
Find out more
Suggested posts